Keynote speaker: Professor Henrik J. Jensen
Imperial College of London, Faculty of Natural Sciences, Department of Mathematics, UK
Professor Henrik J. Jensen Is a professor of Mathematical Physics in the Department of Mathematics at Imperial College London and leader of the Centre for Complexity Science at Imperial. He has a broad interest in the statistical mechanics of complex systems. He has worked on the dynamical properties of condensed matter systems and developed the Tangled Nature model of evolving ecosystems. At present this framework is being used to develop the Tangled Finance approach, in particular with the aim at analysis stability of economical systems. In 1998 he wrote the book Self-organized Criticality: Emergent Complex Behavior in Physical and Biological Systems, which helped to focus this field. His work together with Paolo Sibani on record dynamics and its relevance to a surprisingly broad range of complex system, including macroevolution and the dynamics of ant colonies, have attracted interest from researchers from biology, materials science and is discussed in the 2013 joint book Stochastic Dynamics of Complex Systems: From Glasses to Evolution. Recently he has worked on brain dynamics and structure by analysing of fMRI and EEG data. Active projects also include the analysis of music performance from a complexity science perspective
You can visit Professor Henrik J. Jensen's personal webpage
here.
---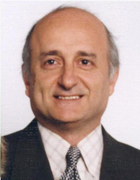 Invited speaker: Professor Panos Argyrakis
University of Thessaloniki, Department of Physics, Greece
Professor Panos Argyrakis was born in Greece in 1950. He did all his University studies in the USA earning a University degree and M.S. in Chemical Physics from the University of Illinois in Urbana-Champaign (1973), and a PhD degree in the same field from the University of Michigan in Ann Arbor (1978). After serving in the Greek Army he spent 5 years at the University of Crete as Visiting Professor (1980-1985). In 1985 he joined the faculty of the University of Thessaloniki, Department of Physics, becoming a full professor in 1998. He has spent one year (1989-1990) as Visiting Scientist in IBM Research Laboratories in Kingston, N.Y. Since 1980 he has held a Visiting appointment with the University of Michigan, Department of Chemistry, where he spends a few months each year. His interests are in computational techniques as applied to a variety of physical problems, such as modeling of a system by use of Monte-Carlo simulations. These include lattice dynamics, exciton dynamics, random walks, fractals, interacting particles, spreading phenomena, percolation, neural networks, surface catalysis, low-dimensional systems, trapping states, etc. More recently he has been involved in research in properties of Networks, and more general Complex systems, studying scale-free networks in applications to epidemic spreading, social networks, transportation networks, financial systems, collaboration patterns, etc. He has authored about 200 scientific papers in international peer-reviewed journals, and has presented over 200 papers in International Conferences. He has an h factor of ~30, and ~4000 citations. He has supervised ~20 PhD theses. He has been PI of about ~50 funded projects. He has been representative of Greece in over a dozen International Committees, mainly in the European Commission. He is currently a member of the European Electronic Infrastructures Reflection Group, Member of the board of GRNet, Chair of the Physical Sciences Working Group of the European Space Agency, etc.
You can visit Professor Panos Argyrakis's personal webpage
here.
---

Invited speaker: Professor Kalman Varga
Vanderbilt University, Department of Physics and Astronomy, USA
Professor Kalman Varga received his PhD in physics at the University of Debrecen, Hungary. After postdoctoral positions in Argonne and Oak Ridge National Laboratories he joined the Department of Physics and Astronomy of Vanderbilt University in 2005. His main research area is computational simulation of nanoscale materials inclding electron transport calculations, electronic structure calculations and time-dependent density functional theory simulations. He also works on large scale variational calculations using correlated Gaussian basis functions. This approach, called stochastic variational method gives very accurate binding energies of few (N=2-10) particle systems. Dr. Varga published more that 150 peer reviewed articles and coauthored 3 books. His latest book entitled "Computational nanoscience" published by Cambridge University Press presents varios methods for numerical simulations of nanoscale systems.
You can visit Professor Kalman Varga's personal webpage
here.
---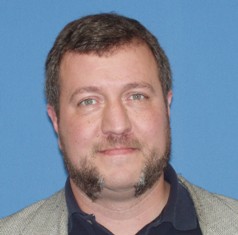 Invited speaker: Professor Jorge Pullin
Louisiana State University, Department of Physics and Astronomy, USA
Jorge Pullin is the Horace Hearne Chair in Theoretical Physics at the Louisiana State University. His research interests center intheoretical gravitational physics, both in its classical and quantum aspects, including the application of numerical techniques. He recently served as the chair of the Topical Group in Gravitation of the American Physical Society. His administrative experience also include serving as associate director of PennState's Center for Gravitational Physics and Geometry and as co-director of the Horace Hearne Jr. Institute for Theoretical Physics at Louisiana State. He is a managing editor of International Journal of Modern Physics D and serves on the editorial board of and Living Reviews in Relativity and the New Journal of Physics and served on the board of Classical and Quantum Gravity. He is one of the US representatives at the International Committee for General Relativity and Gravitation. He has received several distinctions, including Alfred P. Sloan, John S. Guggenheim and Fulbright fellowships, a Career Award from the National Science Foundation and the Edward Bouchet Award of the American Physical Society. He is also a corresponding member of the National Academies of Science of Argentina and Mexico and of the Latin American Academy of Sciences. He is a fellow of APS of the Institute of Physics (UK) and the American Association for the Advancement of Science. He got his doctorate in physics from the Balseiro Institute in Argentina in 1989.
You can visit Professor Jorge Pullin's personal webpage
here.
---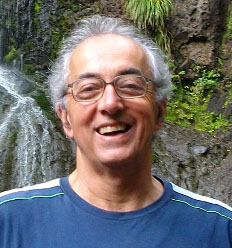 Invited speaker: Professor Tassos Bountis
University of Patras, Department of Mathematics, Greece
Anastassios (Tassos) Bountis is Professor at the Department of Mathematics, University of Patras, since 1990. He is the director of the Center for Research and Application of Nonlinear Systems University of Patras . He was the recipient of Academy of Athens Award G. Fwteinos for "Dynamical Systems" in 2009. He obtained his Ph.D. degree in Physics from the University of Rochester, N.Y. , in 1978, and has worked at CalTech in 1979 and as Assistant and Associate Professor at Clarkson University in the U.S.A. until 1986. He has been invited researcher in several countries in Europe, Mexico, India, Japan and Brazil. His research has been supported by many U.S., European and Greek grants, most recently by a ERA-Complexity NET project, involving the University of Patras and groups from the Universite Libre de Bruxelles, the University of Twente, Netherlands and the University of Manchester . He has organized 4 international conferences and 22 Summer Schools on " Nonlinear Dynamics and Complexity" and has authored 5 books in Greek and one in English, "Complex Hamiltonian Dynamics" (Springer Verlag, 2012). He has also organized 3 Ph.D. Schools on "Mathematical Modeling of Complex Systems" in Patras, 2011, Pescara, Italy, 2012 and Heraklion, Crete, 2013. He has supervised 16 M.Sc. theses and 15 Ph.D. theses and is on the Editorial Board of 4 International Journals. He has published 135 papers in refereed journals and 50 in conference proceedings, which have received more than 2500 citations by other authors.
You can visit Professor Tassos Bountis's personal webpage
here.
---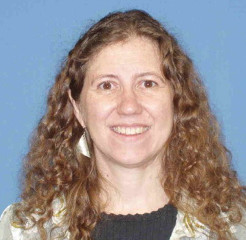 Invited speaker: Professor Gabriela Gonzalez
Louisiana State University, Department of Physics and Astronomy, USA
Gabriela González is a Professor in the Department of Physics and Astronomy in Louisiana State University. She received her PhD from Syracuse University in 1995, then was a staff scientist at MIT working for the LIGO group, joined the faculty in Penn State in 1997 and the LSU in 2001. Her research is on detection of gravitational waves, with a large group of people at LSU working on the subject. LSU is only 30 miles away from the LIGO Livingston Observatory. The LIGO project, funded by the National Science Foundation, is building Advanced gravitational wave detectors in two observatories, one in Hanford, Washington, and another in Livingston, Louisiana. Since 2011, González is the spokesperson of the LIGO Scientific Collaboration (www.ligo.org).
You can visit Professor Gabriela Gonzalez's personal webpage
here.
---
Invited speaker: Spyros Basilakos
Research Center for Astronomy & Applied Mathematics of the Academy of Athens
Dr Spyros Basilakos took his PhD in Astrophysical Cosmology, University of Athens (1997-2000). For the duration of his entire Ph.D studies, the State Fellowship Institution has awarded him a fellowship after a national competition. He was awarded, by the Hellenic Astronomical Society, the best PhD thesis of the year 2000.
He was Research associate from 1999 to 2002 at the Imperial College, London, from 2002 to 2005 at the National Observatory of Athens (working on Theoretical Astrophysics and Cosmology in the framework of the project 'X-ray Astrophysics with ESA's mission XMM'), from 2005 to 2006 at Kapteyn Institute of Astronomy (Groningen, The Netherlands). The last position was funded by the Dutch State (NOVA fellowship). Since 2006 he is Senior Researcher at the Academy of Athens (Centre of Astronomy). From 2011 to 2012 he was Visiting professor at the University of Barcelona department of Physics .
His main interests concentrate on the nature of dark energy, modified gravity theories, cosmic inflation, unification between dark matter & dark energy, evolution of perturbations and structure formation in different cosmological models, quantification of the large-scale structure of the universe using numerical simulations and observational data, quantification of the Hubble expansion using different high-z Tracers.
His research work has led to 100 publications in refereed journals. He has also 40 publications in conference proceedings.
Recently, his works have received (in collaboration with profs. A. Lima and J. Sola) honorable mentions in the 2013 and 2014 competitions by the Gravity Research Foundation.
You can visit Spyros Basilakos's personal webpage
here.
---